And have fun doing impactful work.
Our work isn't just run-of-the-mill communications work. It's impactful and mission driven. Here you can help shape important initiatives that improve veterans' lives, support international public policy, curb human trafficking domestically, and much more.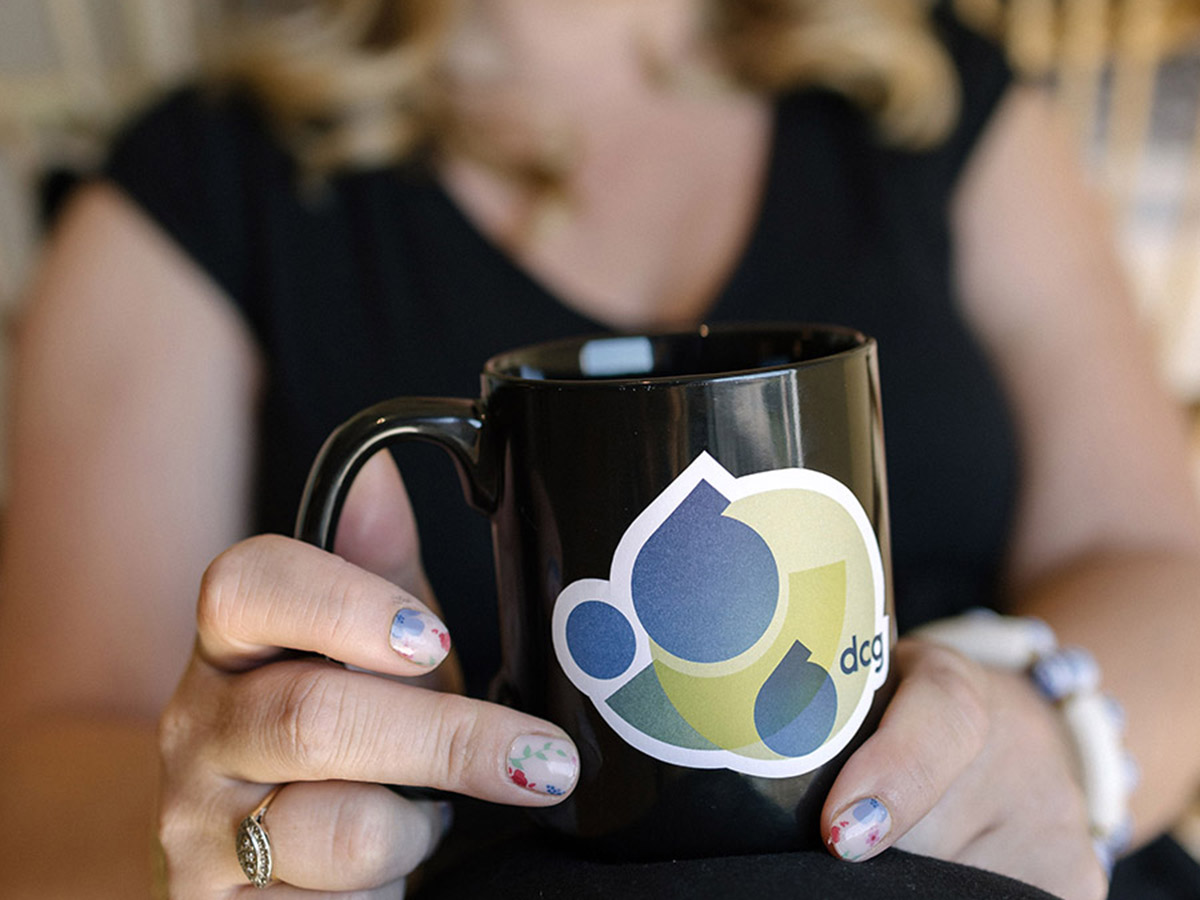 We think the traditional way of running a company — with mind-numbing cubicles surrounded by a fancy reception area and stale conference rooms — is out of date.

Aside from a few in-person contracts, our company is 100% remote. We thrive in an environment where we can get our work done where, when, and how it works best for us.
Because your personal life matters.
People are the center of our work. That includes our own people. From traveling the world, rescuing dogs or starting a podcast, get the DCG Deets on our DCGers.
Investing in your future
401k plan with a 4% corporate match
Professional development reimbursement
Flexible Spending Account (FSA) to include medical care, dependent care, parking and transit
Annual Internal Mentorship Program
Stable, growing firm that prioritizes "hiring from within"
Comprehensive management training to provide uniformity, foster collaboration, and deploy best practices in personnel management
Flexibility
Paid family bonding leave following the birth of an employee's child or the placement of a child with an employee in connection with adoption or foster care with intent to adopt. To remain inclusive to all parents, this applies to the birthing mother, as well as the spouse or committed partner of a woman who has given birth to a child.
With over 100 employees across the country, DCG offers tremendous flexibility allowing many teams to work remotely!
Wellness
Medical, dental, and vision insurance
Short-term and long-term disability
Life insurance
Annual $300 wellness benefit to be used toward a gym membership or fitness app, home office equipment, massage, acupuncture, nutritionist sessions, access to coworking space, etc.
$1,000 towards fertility planning and treatment, adoption, and surrogacy
Generous paid time off
For the most part, yes! We have a few contracts with on-site client support, and for those contracts we'll note that in the job posting. Everyone else works remotely. We pivoted away from our hybrid D.C. office sharing space during the pandemic and haven't looked back!
Thoughtfully and intentionally. DCG started off as a remote company with a unique lifestyle approach — no physical office space, no D.C. rat race. What makes DCG special is how much we encourage freedom and responsibility. We use Teams, Slack, and Zoom to chat and video, offer virtual groups and events to meet other people (March Madness, book club, trivia or murder mystery night, anyone?), and meet up in person for the occasional happy hour and holiday party.
No one DCGer is alike! If DCG were a person though, they'd be a bit like Jack Bauer from the TV show 24: resourceful, thinking quickly on their feet, working calm under pressure, and finding creative solutions to get the job done. If we overheard a client describing us to someone, they'd likely say DCGers are smart, dependable, and good partners.
We create IMPACT — for both our clients and us. We are:
Intentional in holding ourselves and others accountable to deliver high quality work.
Motivated to be our best self, celebrating wins, and learning from and improving upon mistakes.
Passionate about making an impact and bettering the lives of others.
Accepting of different backgrounds, experiences, and opinions.
Curious about asking questions to understand not only what we're doing but why.
Tenacious in solving problems and contributing to a positive team and company culture.
Glad you asked! A few of our initiatives include our new hire buddy program, mentorship program, and employee-led committees such as diversity & inclusion, philanthropy, company events, wellness, and parents club. There's something for everyone!
DCG is dedicated to growing and nurturing a diverse, inclusive, and accessible company that better represents our clientele and strengthens employee cultural competency. As a fully remote company with team members nationwide, we prioritize a company culture that welcomes and celebrates individuality and authenticity by celebrating DCGers' unique talents, backgrounds, and perspectives.
Our work is award winning and so is our workplace.